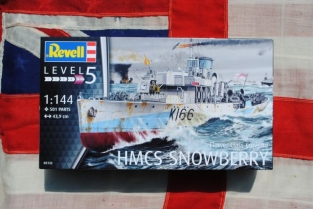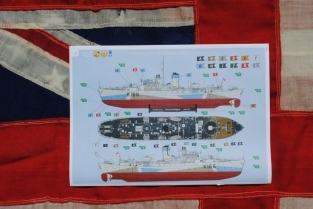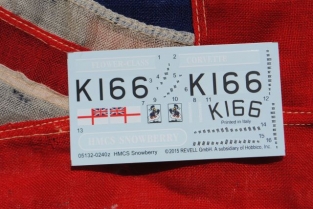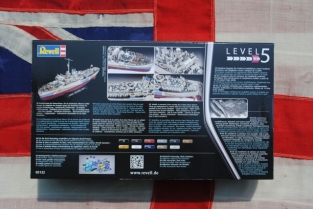 Revell 05132 Flower Class Corvette HMCS SNOWBERRY
Flower Class Corvette HMCS SNOWBERRY K166
Flower-klasse korvetten werd intensief gebruikt door zowel de Royal Navy en Royal Canadian Navy in de oorlog lang Battle of the Atlantic. Ze zagen ook beperkte dienstverlening elders met de Royal Navy, evenals de USN en verschillende geallieerde marines zoals de Koninklijke Nederlandse Marine, de Koninklijke Noorse Marine, de Koninklijke Griekse marine, de Vrije Franse Zeestrijdkrachten, de Koninklijke Indiase marine, en de Koninklijke nieuw-Zeelandse marine. De Belgische Marine bemand sommige van deze schepen tijdens de Tweede Wereldoorlog, en zijn doorgegaan met Flower namen te gebruiken voor hun mijnenjagers aan deze dag.
HMCS Snowberry was een Flower-class korvet die oorspronkelijk werd gebouwd voor de Royal Navy, maar bracht het grootste deel van de oorlog in dienst bij de Royal Canadian Navy. Ze vochten in de eerste plaats als een konvooi escorte tijdens de Tweede Wereldoorlog. Ze diende voornamelijk in de Battle of the Atlantic.
Eén uitvoering mogelijk;
Flower Class Corvette HMCS SNOWBERRY K166, Atlantic Ocean, May 1943.
Afmeting;
Aantal onderdelen; 501
Revell verf kleur nr.'s; 8 / 9 / 37 / 57 / 69 / 82 / 92 / 301 / 350 / 362 / 371.
Reviews ()
Revell 05132 Flower Class Corvette HMCS SNOWBERRY does not have any reviews yet. Share your experiences and post a review.
Revell 05132 Flower Class Corvette HMCS SNOWBERRY
Matching Products For:
Alternative Products For: