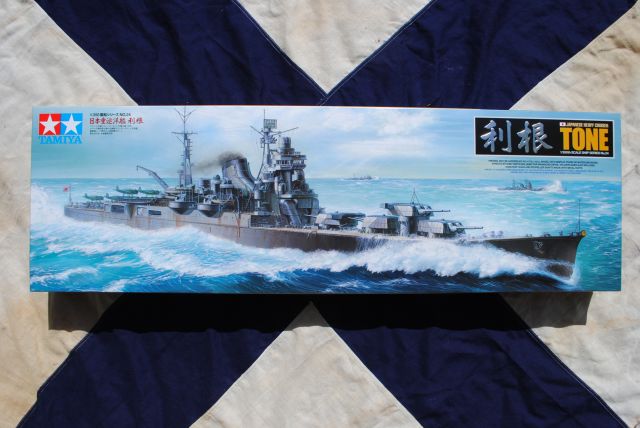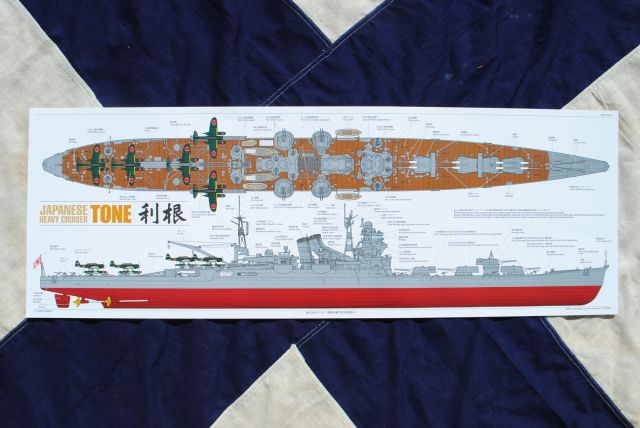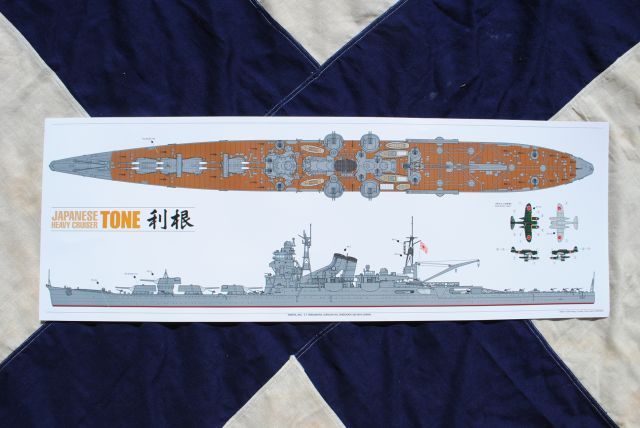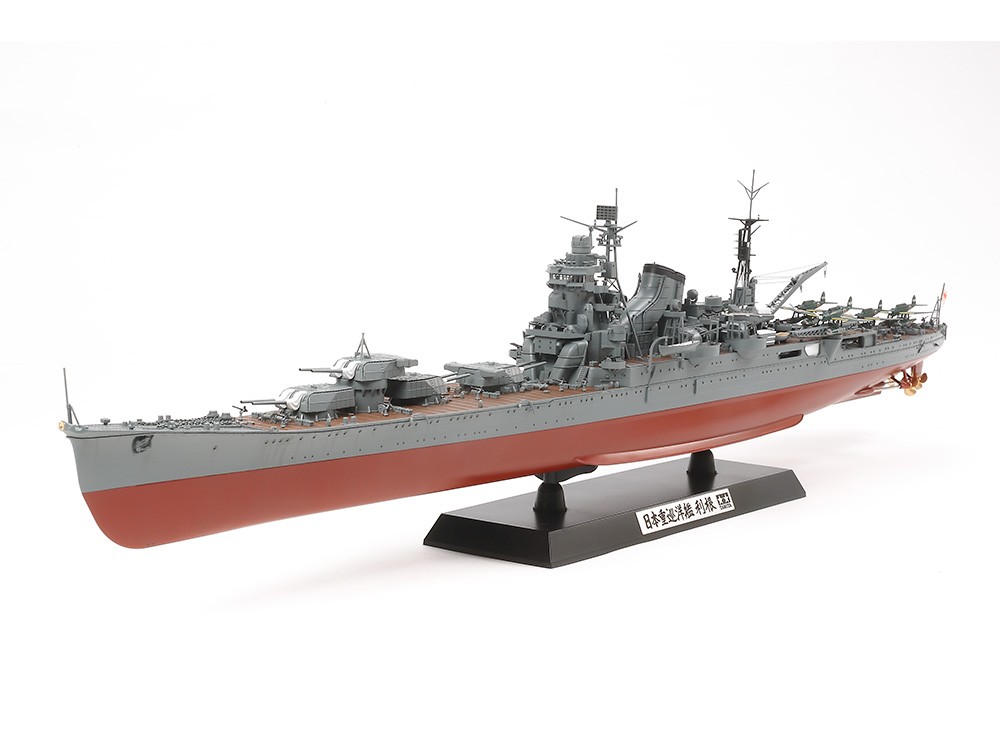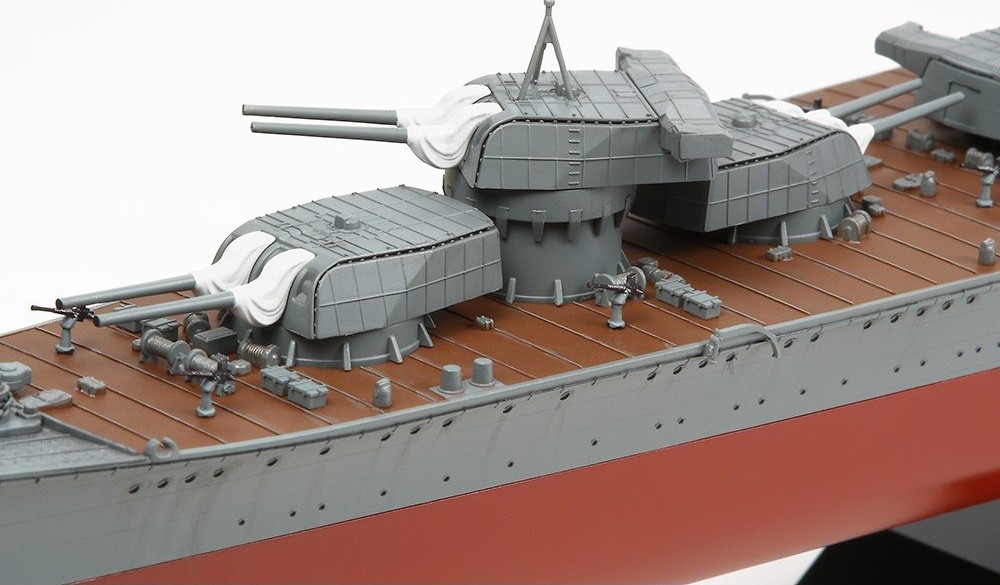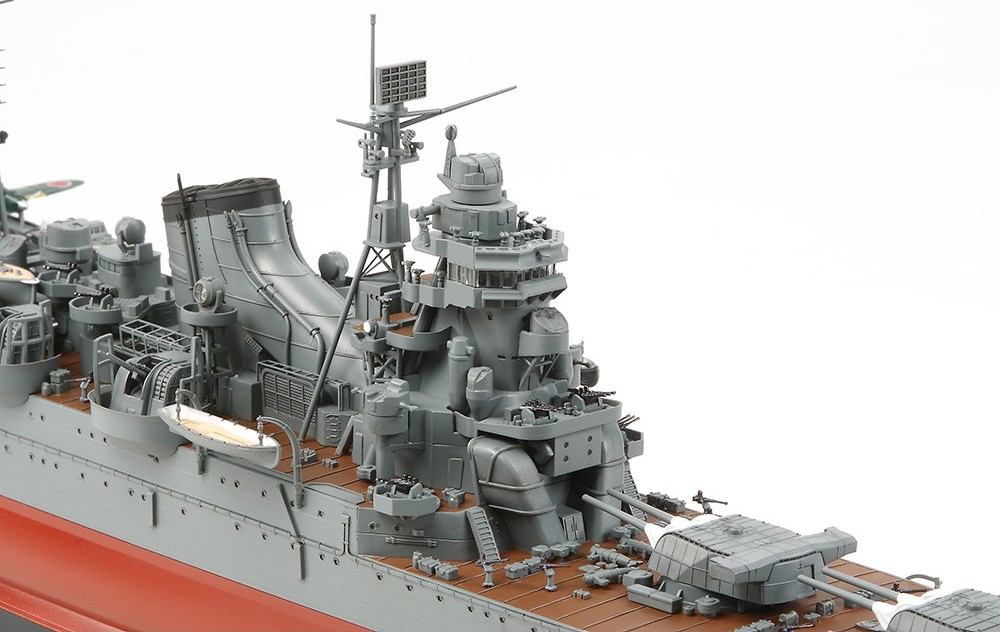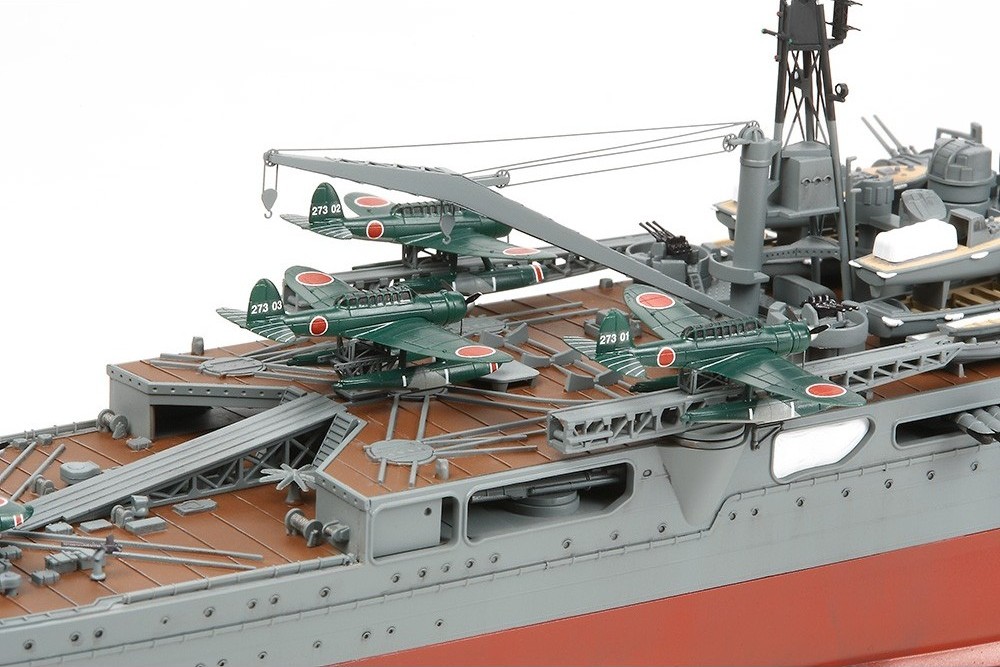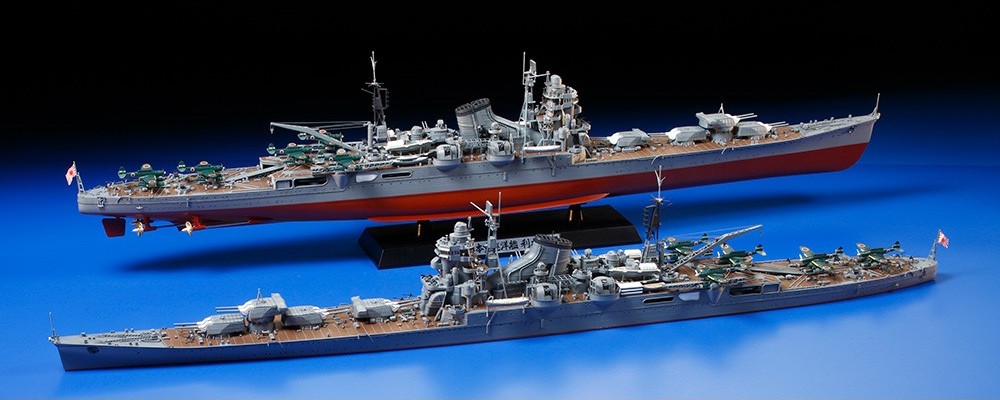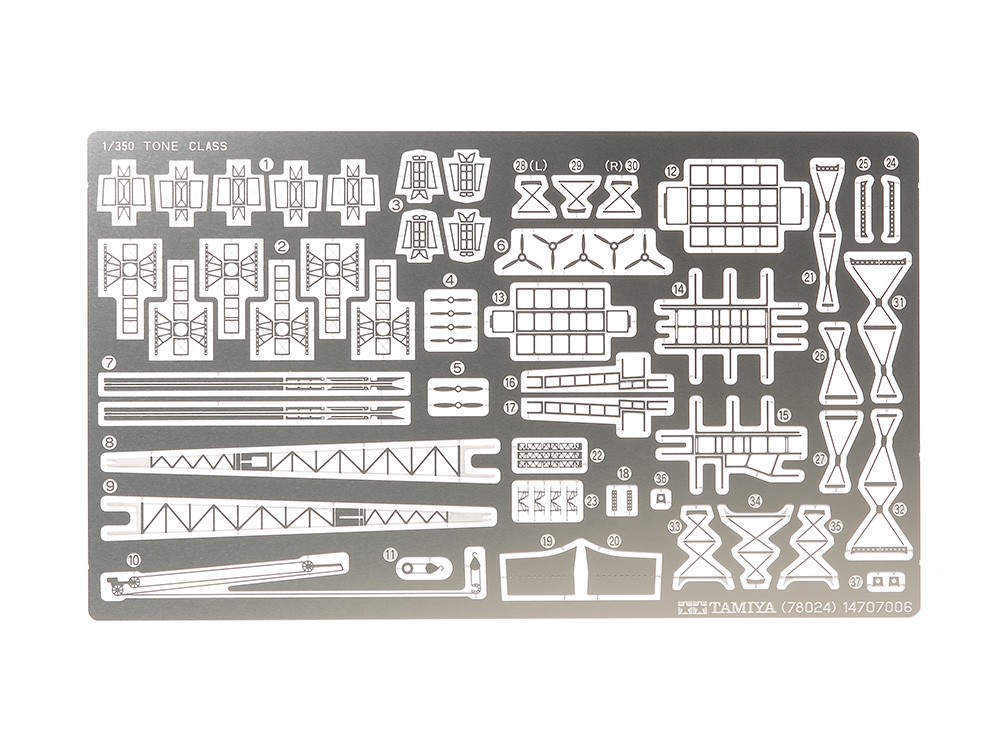 Tamiya 78024 Japanese Heavy Cruiser TONE
Japanese Heavy Cruiser TONE
Tone was de loodschip in de twee-schip toon klasse van zware kruiser in de Keizer Japanse Marine. Het schip is vernoemd naar de Tone River, in de Kanto regio van Japan en werd voltooid op 20 november 1938 op Mitsubishi 's Nagasaki scheepswerven. Tone is ontworpen voor lange-afstands scouting missies en had een groot watervliegtuig capaciteit. Ze werd op grote schaal gebruikt tijdens de Tweede Wereldoorlog meestal het verstrekken van scouting diensten aan hun vliegdekschip task forces. Ze bijna altijd geëxploiteerd in die hoedanigheid samen met haar zusterschip Chikuma.
Slag in de Javazee
Op 1 maart 1942 Tone zag de oude Amerikaanse destroyer Edsall, 250 mijl (400 km) SSE van Christmas Island. Vier dagen later, floatplanes van Toon en Chikuma nam deel aan de staking tegen Tjilatjap. Op 6 maart, Tone redde een Engelse zeeman die al op drift had sinds zijn schip was Java is gezonken op 27 februari.
Afmetingen;
Lang; 578 mm.
Breed; 71 mm.
WATERLINE
Reviews ()
Tamiya 78024 Japanese Heavy Cruiser TONE does not have any reviews yet. Share your experiences and post a review.
Tamiya 78024 Japanese Heavy Cruiser TONE
Matching Products For:
Alternative Products For: