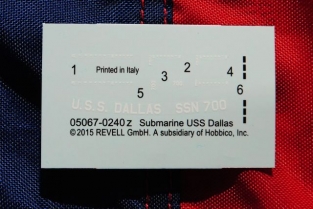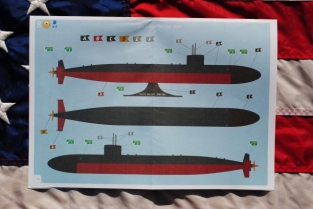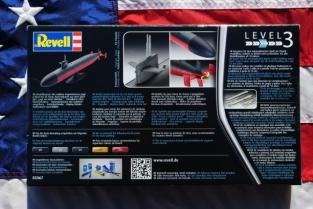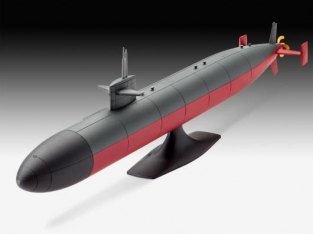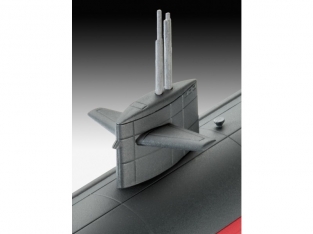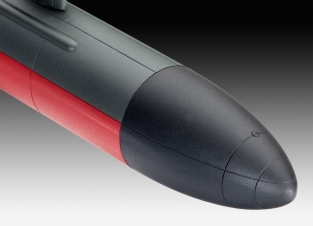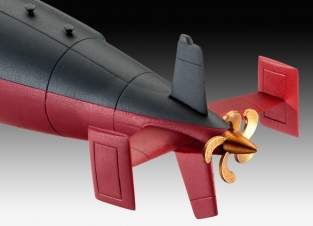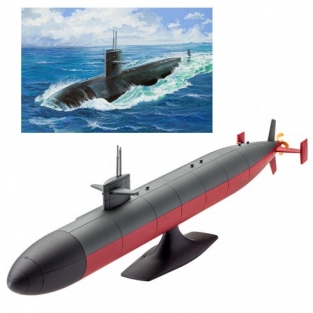 Revell 05067 USS DALLAS SSN-700
USS DALLAS SSN-700
USS Dallas (SSN-700) is een Los Angeles -klasse nucleair aangedreven aanval onderzeeër van de Amerikaanse marine. Zij is de marine tweede schip van die naam, en de eerste die worden genoemd voor de stad van Dallas, Texas, hoewel nog twee schepen werden gepland, maar nooit voltooid.
Oorspronkelijk was het de bedoeling om Dallas te ontmantelen in september 2014. In mei 2013 ambtenaren met de stad Dallas, Texas kondigde een ambitieus plan om een maritiem museum het scheppen van meer dan 250 mijl van de dichtstbijzijnde lichaam van zout water. Burgemeester Mike Rawlings en ​​leden van een stichting opgericht om de nieuwe faciliteit te creëren bleek een van hun ambities is te verwerven en weer Dallas naast een 30.000 vierkante voet museum gebouw.
Echter, op 30 mei 2014, de US Navy aangekondigd dat de levensduur van Dallas was verlengd tot fiscale jaar 2017 en dat in plaats USS Norfolk (SSN-714) zou inactivatie beginnen in het begin van 2015. De Amerikaanse marine naar verwachting $ 10.000.000 besparen pre-inactivatie beperkte beschikbaarheid (PIRA) kosten als gevolg van de wijziging heeft de marine verklaarde dat de dispositie van Dallas na de uiteindelijke ontmanteling is nog onbeslist.
Eén uitvoering mogelijk;
USS DALLAS SSN-700 - U.S.Navy 2001.
Afmeting;
Aantal onderdelen; 21
Revell verf kleur nr.'s; 9 / 43 / 69 / 92 / 331.
Reviews ()
Revell 05067 USS DALLAS SSN-700 does not have any reviews yet. Share your experiences and post a review.
Revell 05067 USS DALLAS SSN-700
Matching Products For:
Alternative Products For: