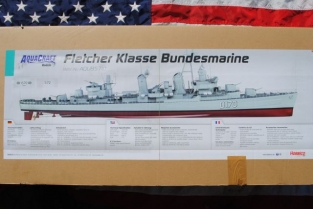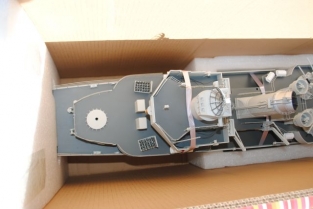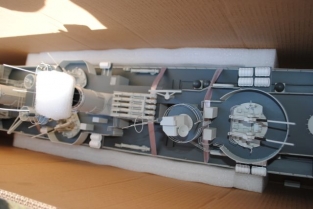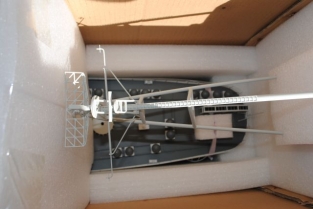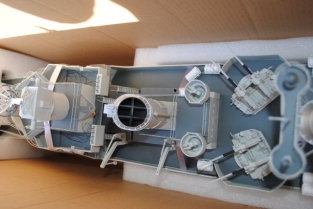 Revell / Aquacraft Models AQUB5710 Fletcher Class Destroyer
Item No.:
Revell / Aquacraft Models AQUB5710
USS Navy Fletcher Class Destroyer "Bundesmarine"
AQUACRAFT Models
De Amerikaanse marine stelde 175 torpedobootjagers van de Fletcherklasse in dienst tussen 1942 en 1945. De schepen werden gebouwd door scheepswerven door het gehele land en sommigen dienden later nog in de Koreaanse Oorlog en de Oorlog in Vietnam. Ironisch was dat veel van de schepen werden verkocht aan landen waar het tegen gevochten had, (Italië, Duitsland en Japan) en ook aan andere marines, waar ze nog een lange en indrukwekkende staat van dienst hadden.
specificaties / Afmetingen:
Romp lengte 1.570 mm
Totale hoogte 435 mm
Breedte 170 mm
Totaal gewicht 6000 g
Schaal 1:72
RC functies:
Roer
Motor controle vooruit / achteruit
Vereiste:
Order No: TACJ2652, RC set met minstens 2 kanalen, aanbevolen Order No: TACJ2652, Tactic TTX650.
ESC voor geborsteld motoren, ten minste 40 A continu vermogen, aangeraden duurvermogen 50 A
Order No: GPMP0871, 7,4 V 3200 mAh LiPo rijden batterij, 2 stuks
Order No: GPMM3142, parallel adapter 2 Deans stekker op 1 socket Deans
Order No: TACM0235, roer servo TSX35.
Order No: HCAP0180, lader van LiPo batterijen
Order No: GPMM3148 lader voor aandrijfaccu
Set bevat:
Hoge-kwaliteit beschilderd GRP romp en -Deck
Afneembare Installatie
Eenvoudig te installeren mast, verwijderbaar voor eenvoudig transport
Drive motoren van de bouwgrootte 550, stekkerklaar
Pre-gemonteerde fittingen
Roterende belangrijkste turrets
Bronze kleuren geschilderde propeller
Model display stand van hout
Reviews ()
Revell / Aquacraft Models AQUB5710 Fletcher Class Destroyer does not have any reviews yet. Share your experiences and post a review.
Revell / Aquacraft Models AQUB5710 Fletcher Class Destroyer
Matching Products For:
Alternative Products For: