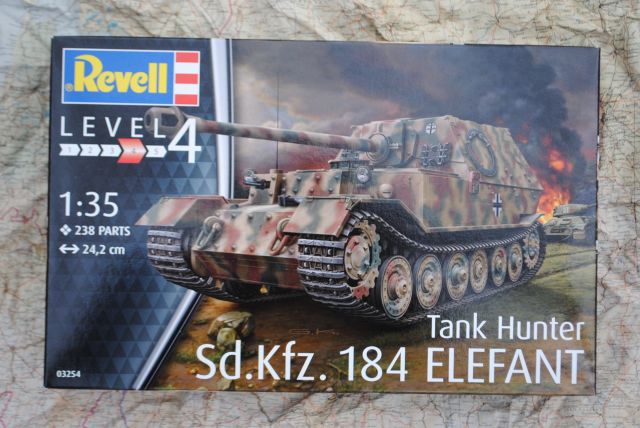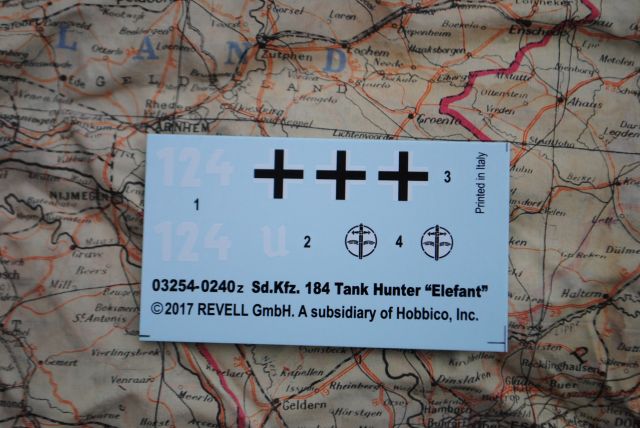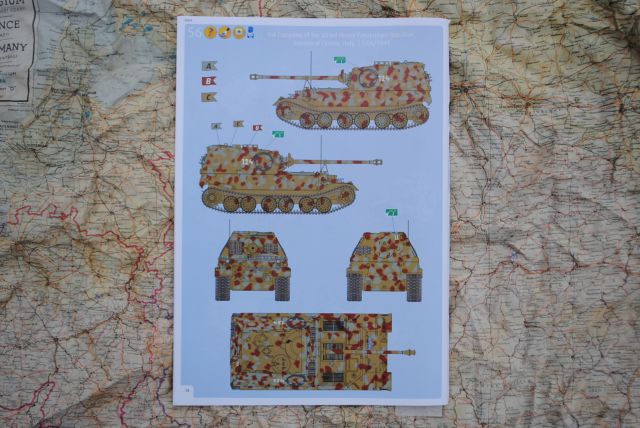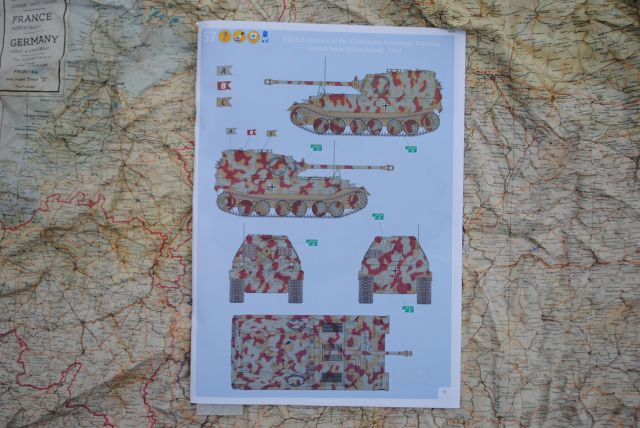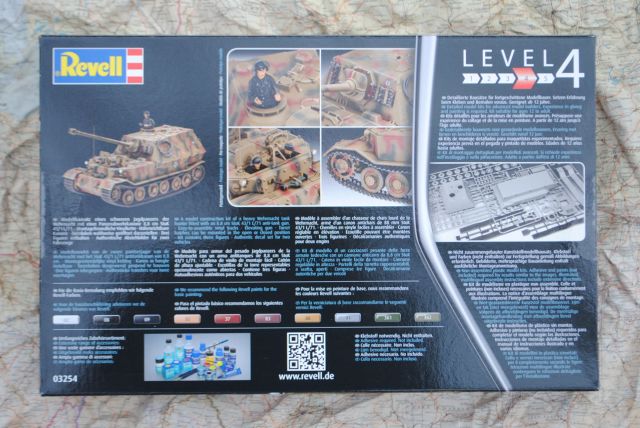 Revell 03254 Sd.Kfz.184 ELEFANT Tank Hunter
Réf. article:
Revell 03254
Sd.Kfz.184 ELEFANT Tank Hunter
De Panzerjäger Tiger(P) - Sd.Kfz.184, beter bekend als Ferdinand en later aangepast tot Elefant was een Duitse tankjager uit de Tweede Wereldoorlog. Deze werd vooral gebruikt aan het oostfront. De Elefant is in het Westen bekend geworden door zijn inzet in Italië na de geallieerde landingen aldaar. Zijn oorspronkelijke naam was gebaseerd op de voornaam van de ontwerper Ferdinand Porsche.
De negentig Ferdinands werden ingedeeld bij de schwere HeeresPanzerjägerAbteilungen 653 en 654, die speciaal voor dit doel in april opgericht waren. Ieder had een organieke sterkte van 45 Ferdinands — en dus geen enkele materieelreserve. Ieder bataljon had drie compagnies met drie pelotons van vier voertuigen. De bataljonscommandant had drie voertuigen en de compagniescommandanten twee. Zes Panzerkampfwagen III's werden speciaal omgebouwd als munitievoertuig voor de eenheden. Ze werden door Hitler persoonlijk op 6 februari 1943 bestemd voor het oostfront; uiteindelijk tot deelneming aan Operatie Citadel (beter bekend als de Slag om Koersk) in juli 1943, als deel van het 656 schwerePanzerjägerRegiment dat toegevoegd was aan het 41e Legerkorps. Aan het begin van de slag had sPzJägAbt 653 in werkelijkheid 45 Ferdinands en sPzJägAbt 654 er 44.
Na de acties in 1943 werden de 48 van de vijftig overgebleven Ferdinands herbouwd en (om onduidelijke redenen) op 1 mei 1944 omgedoopt tot Elefant.
Alle Elefanten werden nu geconcentreerd in schwereHeeresPanzerjägerAbteilung 653 die vanaf 24 februari 1944 in Italië werd ingezet. Men moest op bevel van Hitler het bruggenhoofd van Anzio aanvallen, zodat het voertuig opnieuw fout werd ingezet. In april ging men alweer terug naar het oostfront. In de herfst waren er nog maar zo weinig voertuigen beschikbaar dat een aparte schwereHeeresPanzerjägerKompanie 614 werd opgericht en het 653e zelf overschakelde op de Jagdtiger. De laatste ongeveer veertien voertuigen vochten nog tot het einde van de oorlog tegen de Russen — de laatst bekende inzet van een Elefant vond plaats bij Zossen in Brandenburg, op Duitse bodem dus, toen het Rode Leger Berlijn al dicht genaderd was. Toen bestond de compagnie ook al niet meer: Kampfgruppe Ritter, een noodeenheid, had de vier laatste nog rijklare voertuigen in dienst genomen.
Twee uitvoeringen mogelijk;
Sd.Kfz.184 ELEFANT - 1st Company of the 653rd Heavy Panzerjäger Battalion, Soriano al Cirmino, Italy, 27/06/1944.
Sd.Kfz.184 ELEFANT - 2nd/3rd Company of the 653rd Heavy Panzerjäger Battalion, Eastern Front, Russia/Poland, 1944.
Afmetingen;
Aantal onderdelen; 238
Revell verf kleur nr.'s; 2 / 8 / 9 / 35 / 37 / 83 / 88 / 91 / 361 / 362.
Notes ()
Revell 03254 Sd.Kfz.184 ELEFANT Tank Hunter n'a encore aucun commentaire. Partagez votre expérience en cliquant sur Noter.
Revell 03254 Sd.Kfz.184 ELEFANT Tank Hunter
Produits correspondants pour:
Produits alternatifs pour: