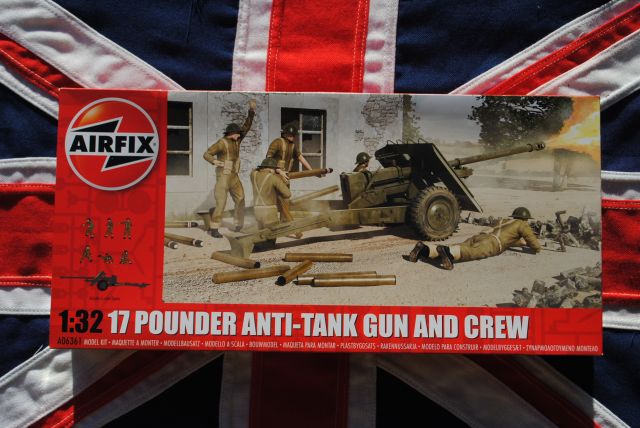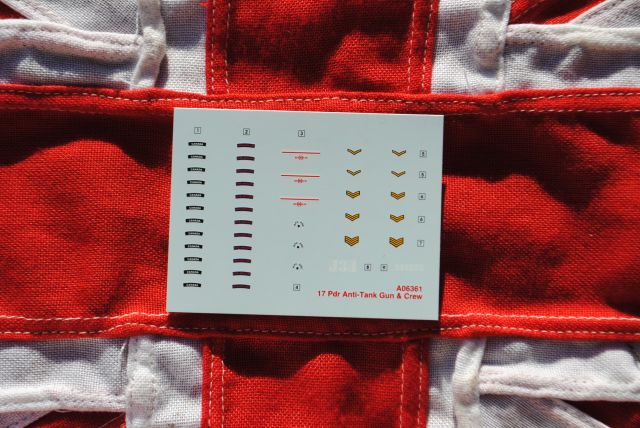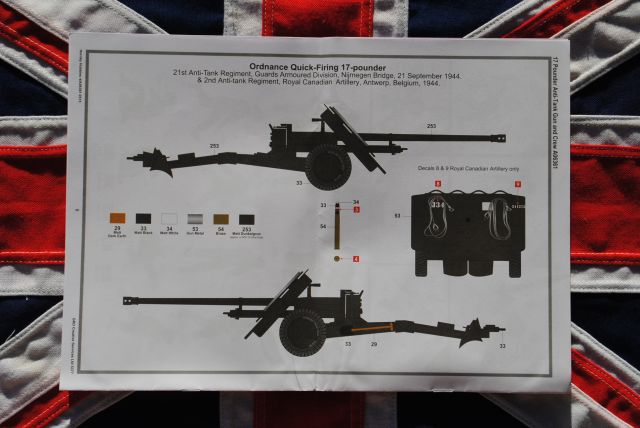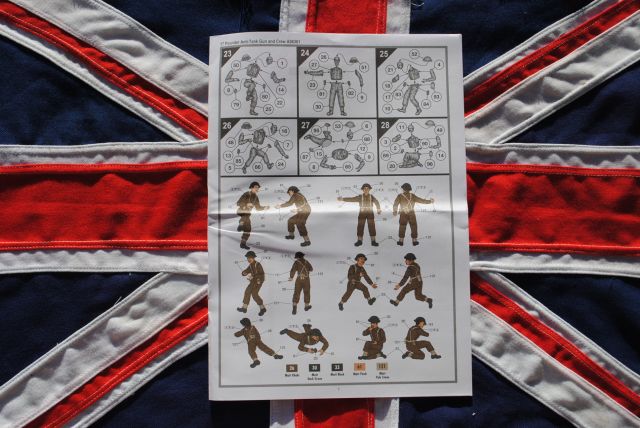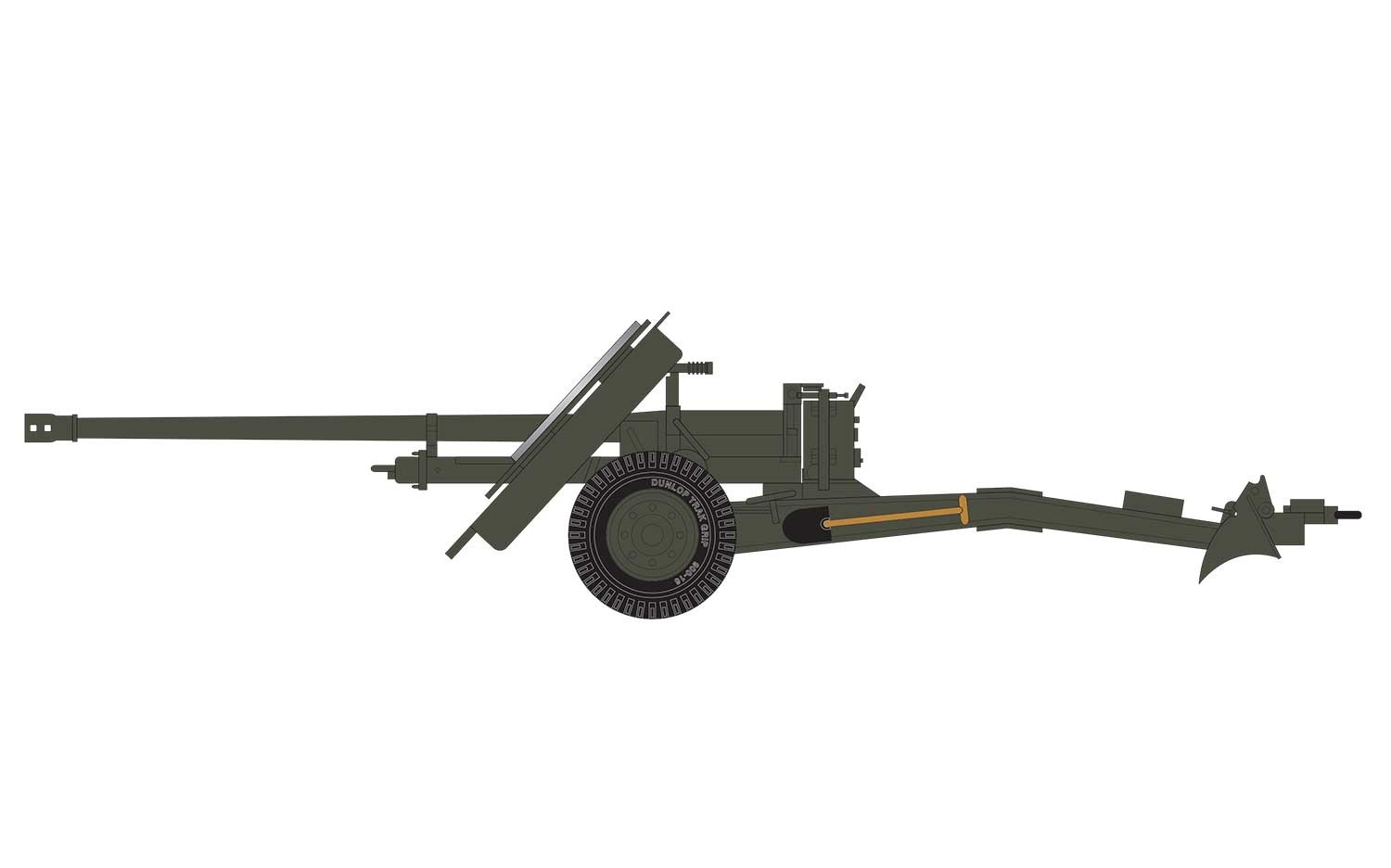 Airfix A06361 17 POUNDER ANTI-TANK GUN and CREW
17 POUNDER ANTI-TANK GUN and CREW
De Ordnance Quick-Firing 17-ponder (of gewoon 17-PDR) was een 76,2 mm (3 inch) pistool ontwikkeld door het Verenigd Koninkrijk tijdens de Tweede Wereldoorlog. Het werd gebruikt als een anti-tank kanonop zichzelf slede, alsmede uitrusting een aantal Britse tanks. Het was de meest effectieve geallieerde anti-tank kanon van de oorlog. Gebruikt met de APDS schot, het was in staat om het verslaan van alle, maar de dikste pantser op de Duitse tanks. Het werd gebruikt om 'up-gun' sommige buitenlandse gebouwde voertuigen in de Britse dienst, met name om de productie van Sherman Firefly variant van de Amerikaanse M4 Sherman tank, waardoor de Britse tank eenheden de mogelijkheid om hun eigen te houden tegen hun Duitse collega's.
Twee uitvoeringen mogelijk;
17 POUNDER ANTI-TANK GUN - 21st Anti-Tank Regiment, Guard Armoured Division, Nijmegen Bridge, 21 September 1944, "Operation Market Garden"
17 POUNDER ANTI-TANK GUN - 2nd Anti-Tank Regiment, Royal Canadian Artillery, Antwerp, Belgium, 1944.
Afmetingen;
Lang; 233 mm.
Breed; 69 mm.
Aantal onderdelen; 171
Aantal figuren; 6
Humbrol verf kleur nr.'s; 26 / 29 / 30 / 33 / 34 / 53 / 54 / 61 / 121 / 253.
Reviews ()
Airfix A06361 17 POUNDER ANTI-TANK GUN and CREW does not have any reviews yet. Share your experiences and post a review.
Airfix A06361 17 POUNDER ANTI-TANK GUN and CREW
Matching Products For:
Alternative Products For: