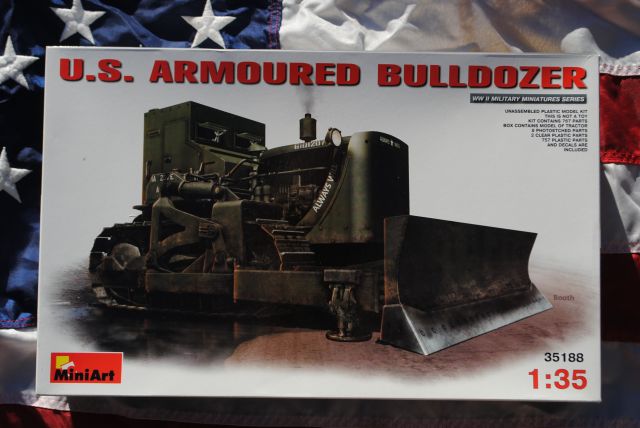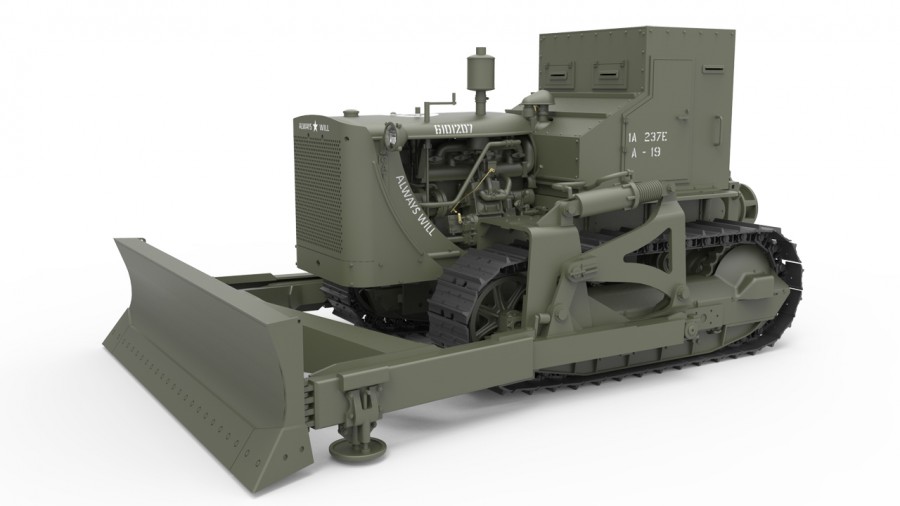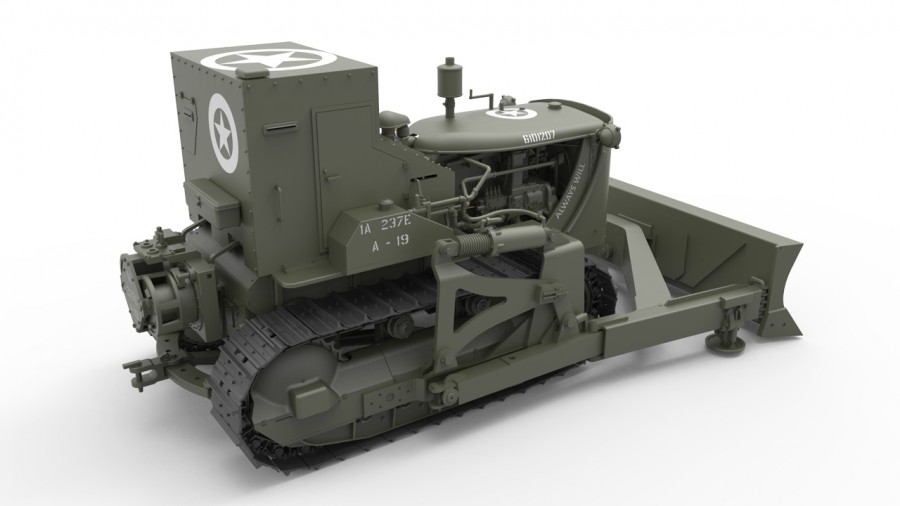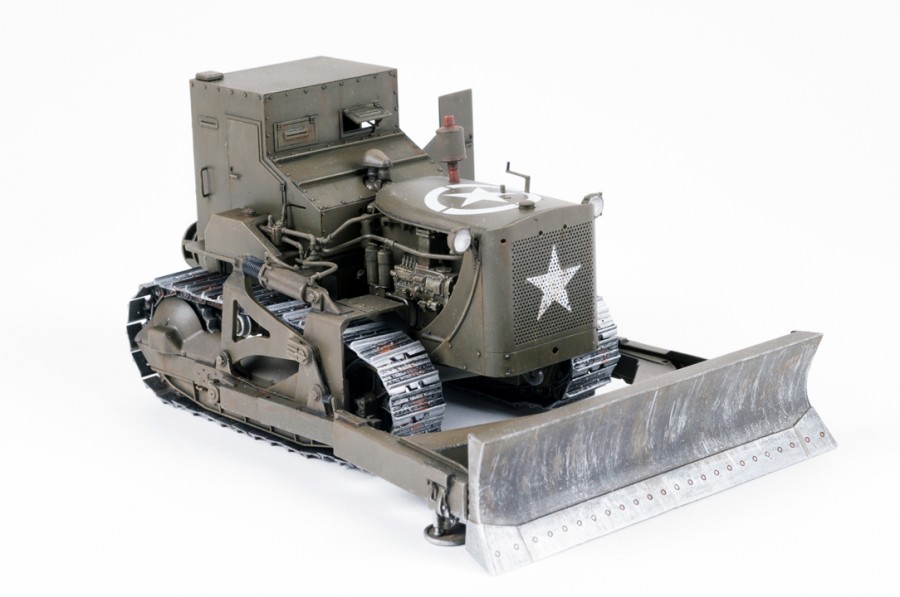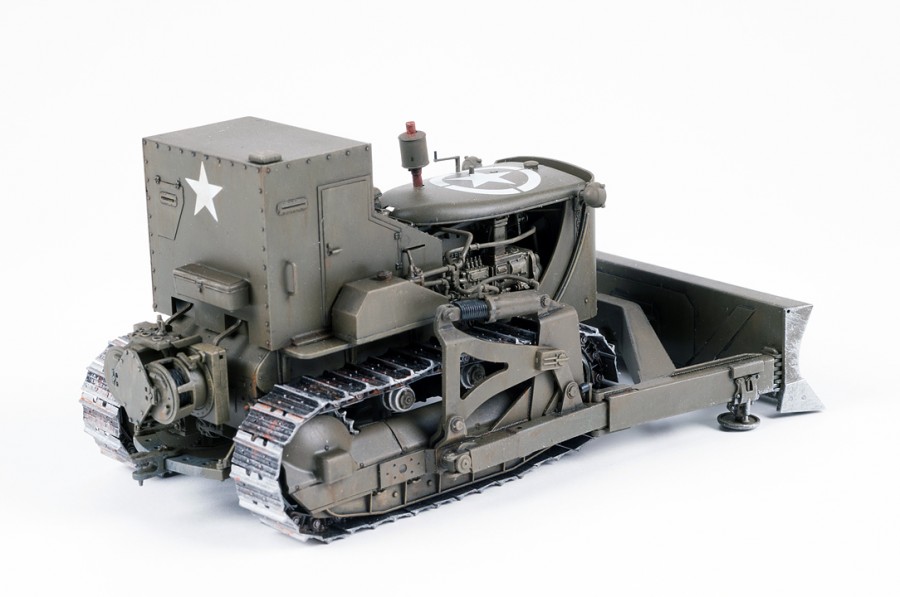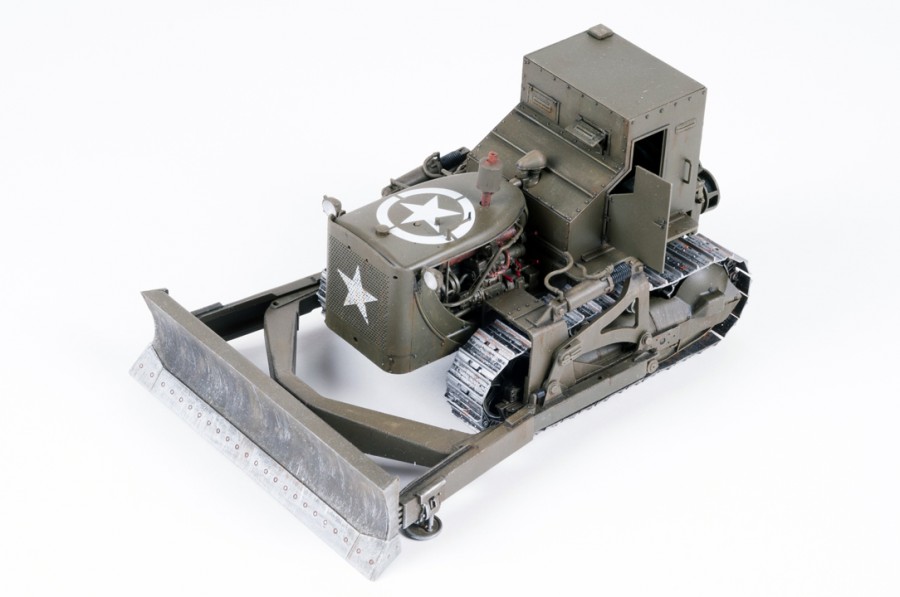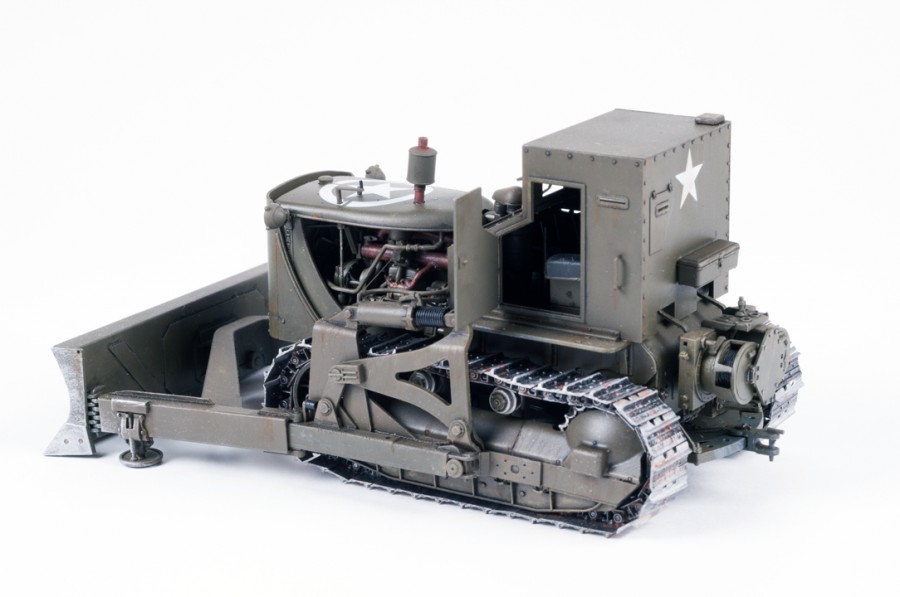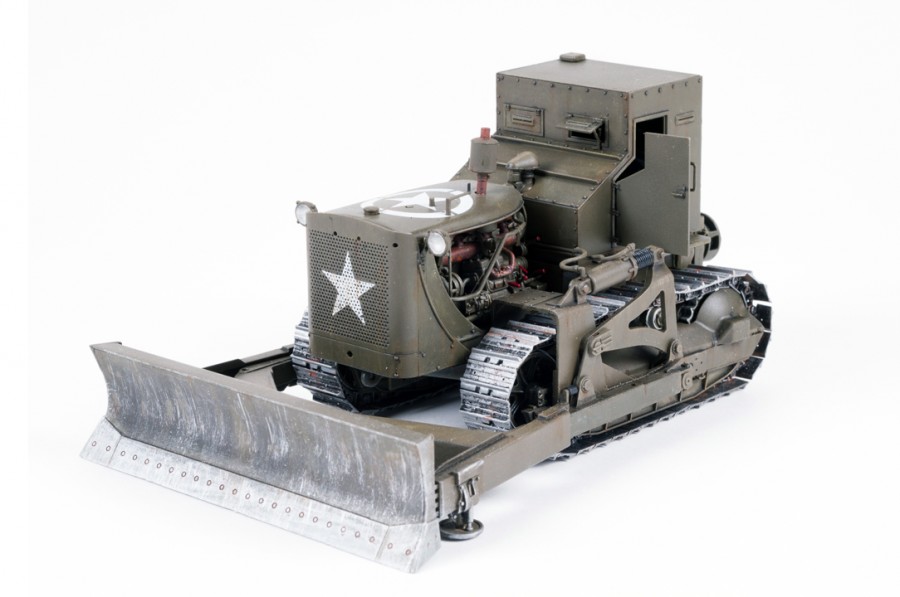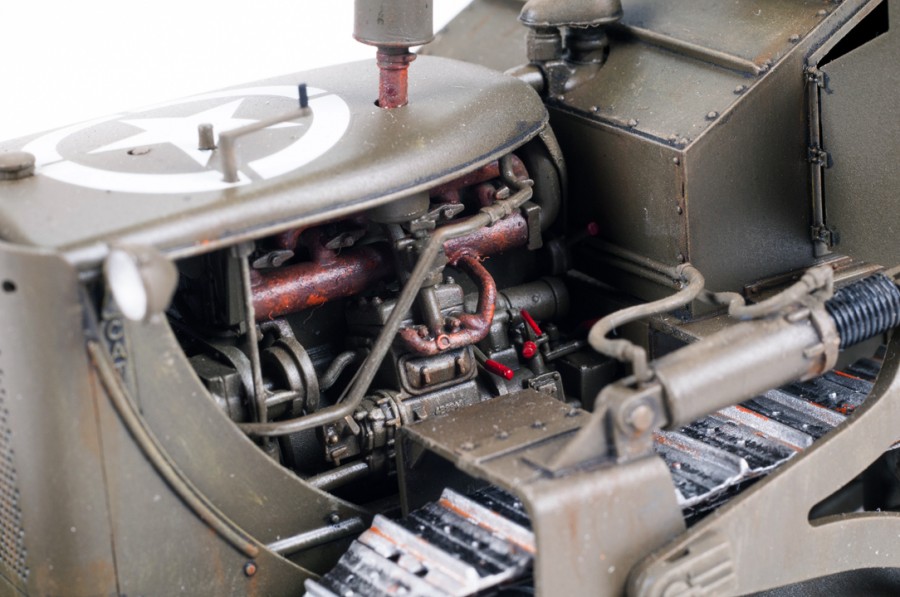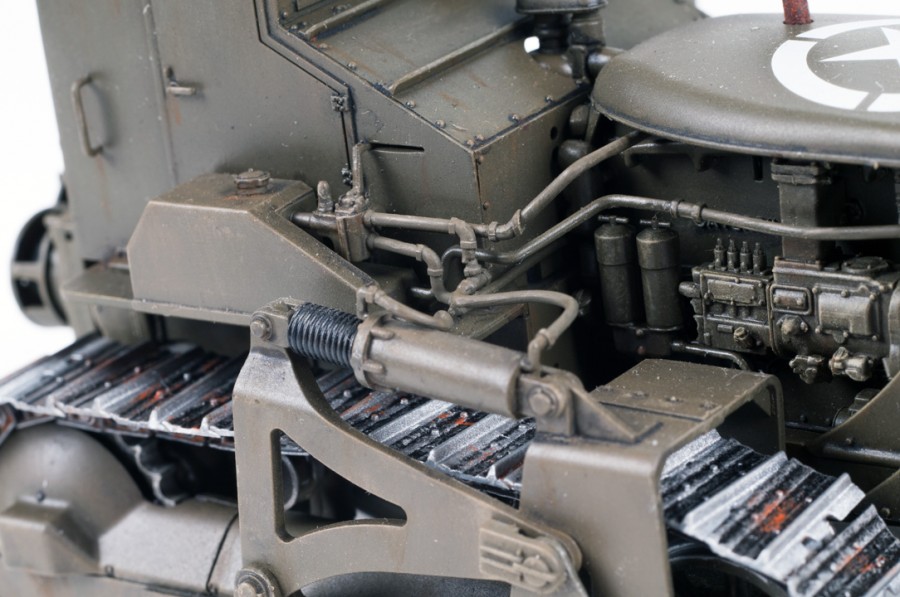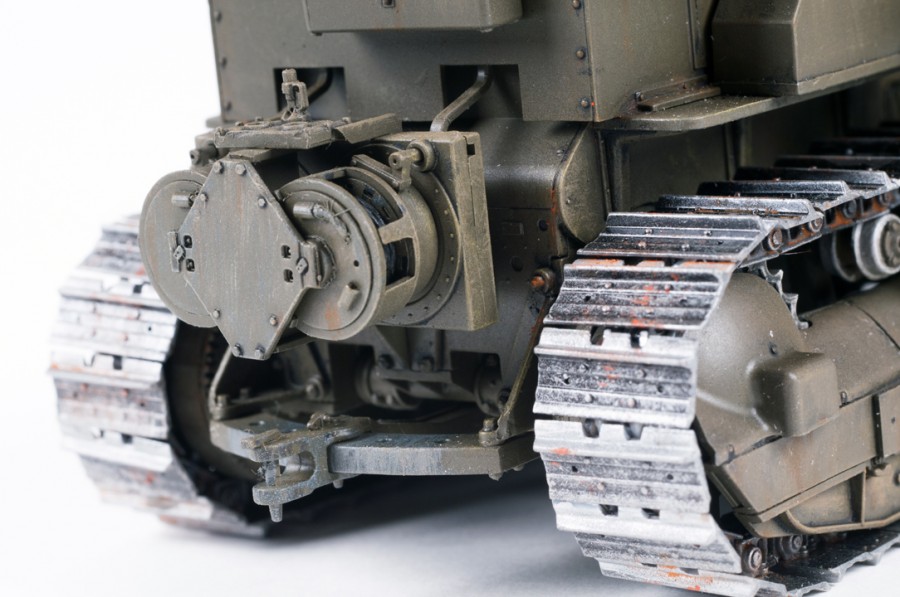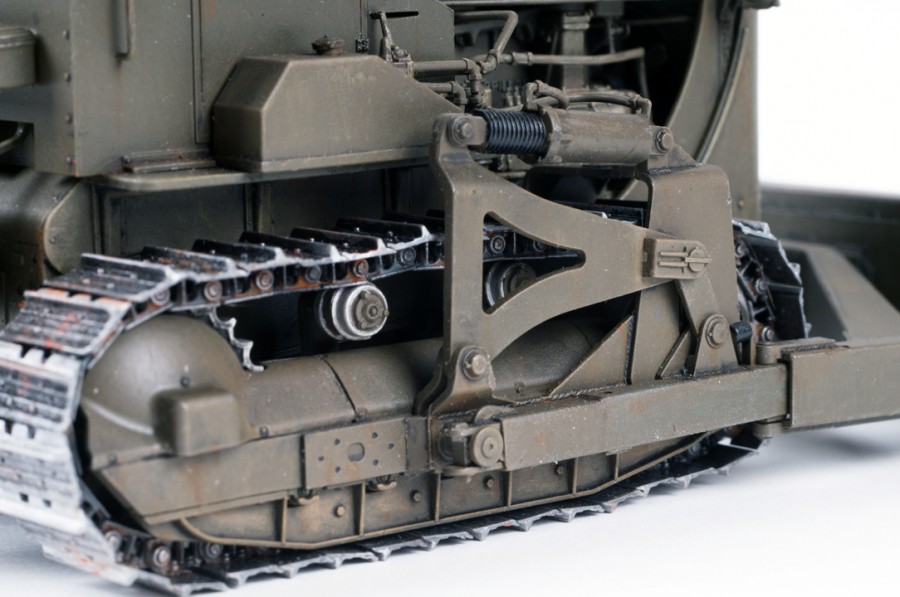 Mini Art 35188 U.S. ARMOURED BULLDOZER
Artikelnr:
Mini Art 35188
U.S. ARMOURED BULLDOZER
De gepantserde bulldozer is een basisgereedschap voor gevechtsbouw  Deze gevechtsbouwvoertuigen combineren de grondverplaatsingscapaciteiten van de bulldozer met bepantsering die het voertuig en de bestuurder in of nabij gevechten beschermt. De meeste zijn civiele bulldozers gemodificeerd door toevoeging van voertuigbepantsering / militaire uitrusting, maar sommige zijn tanks ontdaan van bewapening en voorzien van een dozerblad. Sommige tanks hebben bulldozerbladen met behoud van hun bewapening, maar dit maakt ze geen gepantserde bulldozers als zodanig, want gevechten blijven de primaire rol - grondverzet is een secundaire taak.
Eén uitvoering mogelijk;
U.S. ARMOURED BULLDOZER - 237th Engineer Battalion of the 1st U.S. Army, Germany, April 1945.
 Aantal onderdelen: 767
Details:
• Zeer gedetailleerd model
• Volledig gedetailleerd motor compartiment en chassis•
• Plastic 757
• PE: 8
• Helder: 2
• Decals meegeleverd
• Instructies in kleur
• Werkende rupsbanden
Schaal 1:35
Mini Art 35188 
Beoordelingen ()
Mini Art 35188 U.S. ARMOURED BULLDOZER heeft nog geen reviews. Deel uw product ervaring en plaats een review.
Mini Art 35188 U.S. ARMOURED BULLDOZER
Aanbevolen artikelen:
Alternatieve artikelen: