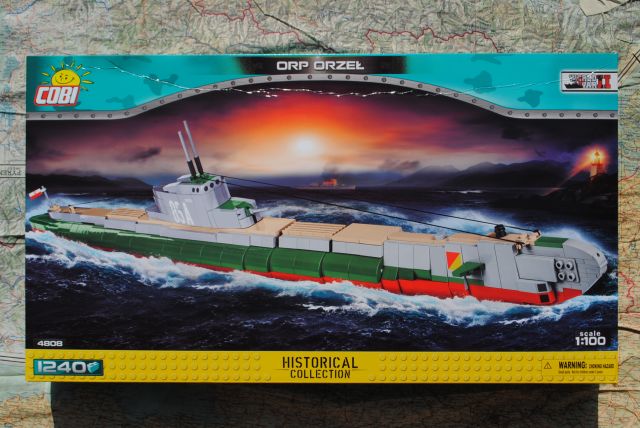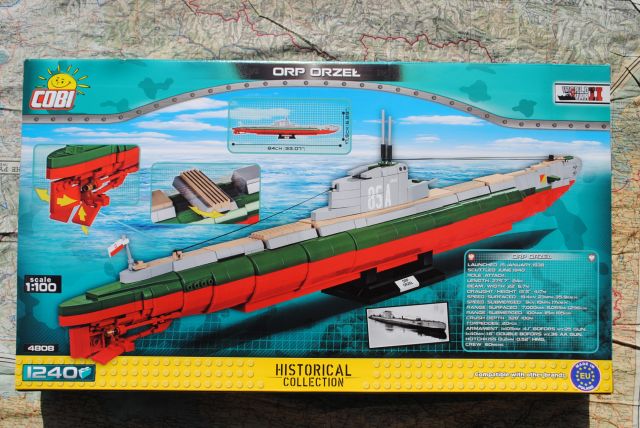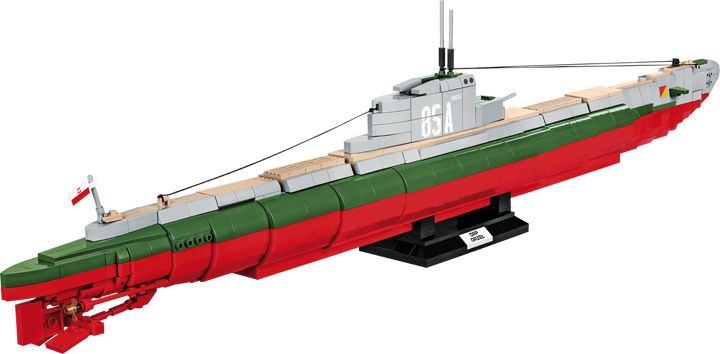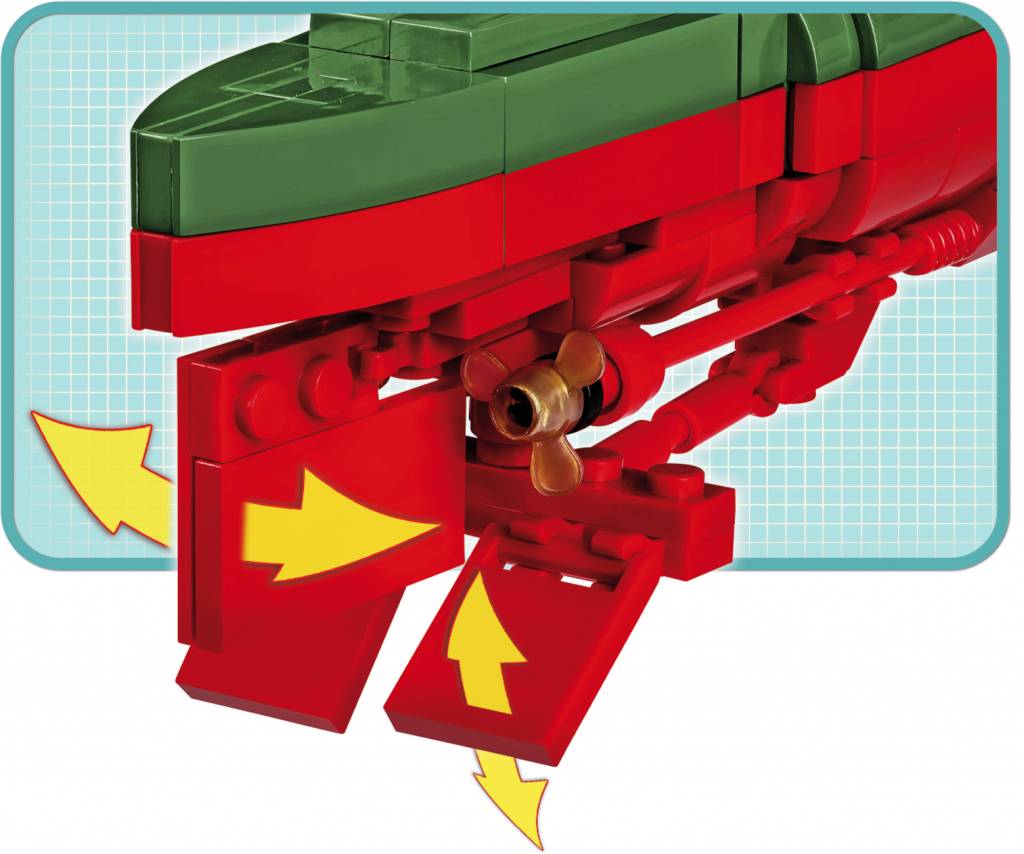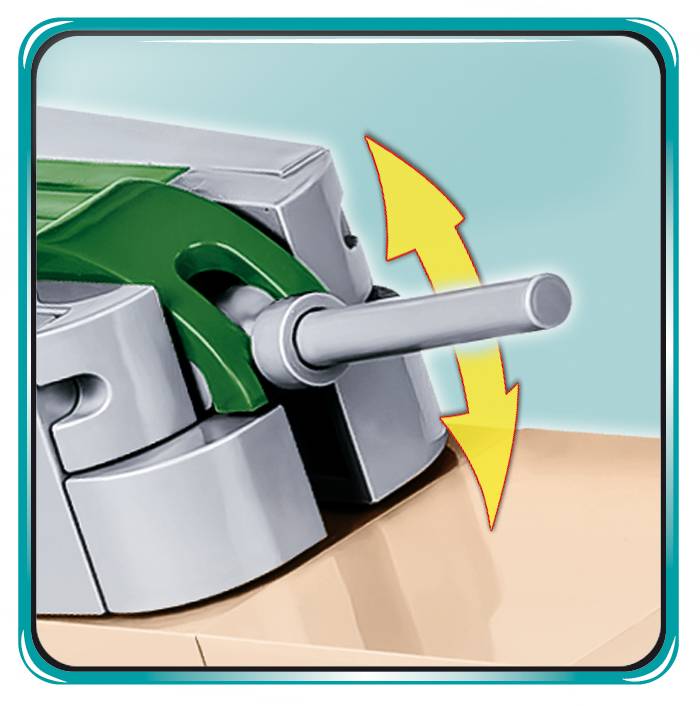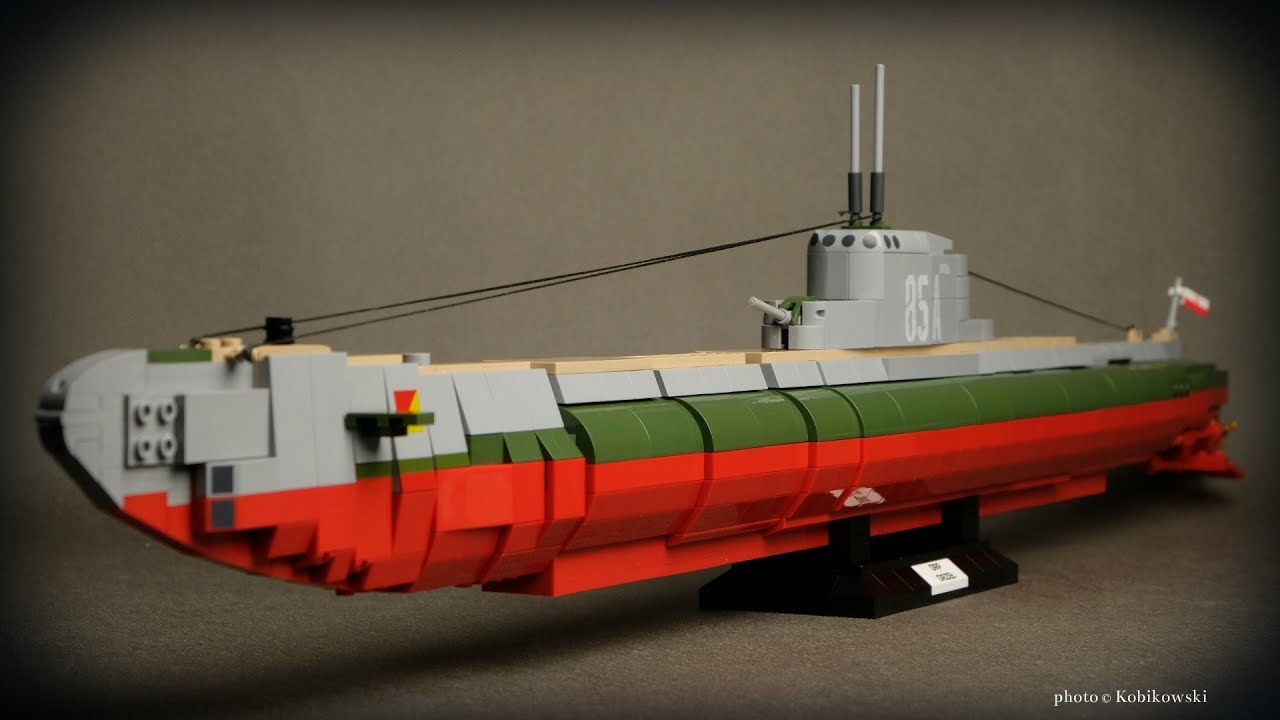 COBI 4808 ORP ORZEL U-Boat
ORP ORZEL U-Boat
Poolse onderzeeboot Orzeł. Hij werd op 15 januari 1938 op de Nederlandse scheepswerf De Schelde in Vlissingen gelanceerd. De eenheid had een totale lengte van 84 m en een verplaatsing van 1473 t en het was in staat om af te dalen tot een diepte van 100 m. Op 2 februari 1939 begon het schip zijn dienst in de Poolse marine. ORP "Orzeł" is verloren gegaan om onverklaarbare redenen samen met de hele bemanning tijdens een reis in de Noordzee in juni 1940.
Het schaalmodel van 1: 100 van COBI bestaat uit 1240 elementen en is 84 cm lang. Het is zo ontworpen dat het zijn prototype zo nauwkeurig mogelijk weergeeft. De set bevat een esthetische, zwarte displaystandaard met een plaat waarop de naam van het schip wordt afgedrukt. Vanwege zijn omvang en complexiteit, wordt het model aanbevolen voor ervaren verzamelaars en ervaren blokfans. Het hoeft niet te worden verlijmd of geschilderd, omdat het hele lichaam en de elementen uit bouwblokken bestaan.
1240 hoogwaardige elementen,
vervaardigd in de EU door een bedrijf met meer dan 20 jaar traditie,
voldoen aan veiligheidsnormen voor kinderproducten,
volledig compatibel met andere merken van bouwblokken,
bakstenen met prints vervormen niet en vervagen niet tijdens het spelen of onder invloed van temperatuur,
duidelijke en intuïtieve instructie op basis van tekeningen en pictogrammen,
schaal van het 1: 100-model,
afmetingen van het model (L x B x H): 84 cm (33,07 ") x 7 cm (2,76") x 17,5 cm (6,89 ").
Schaal 1:100 
COBI 4808 
Beoordelingen ()
COBI 4808 ORP ORZEL U-Boat heeft nog geen reviews. Deel uw product ervaring en plaats een review.
COBI 4808 ORP ORZEL U-Boat
Aanbevolen artikelen:
Alternatieve artikelen: