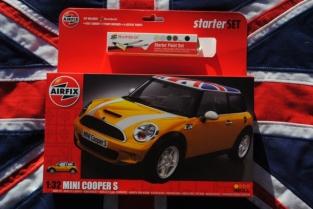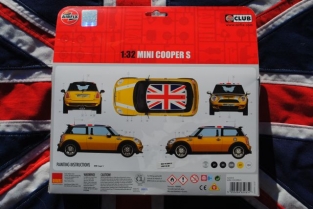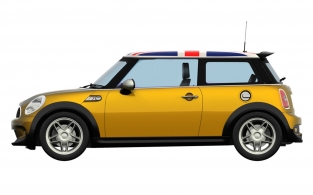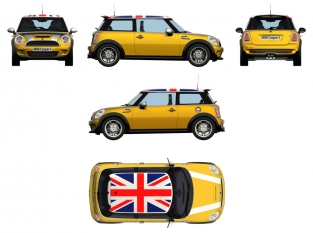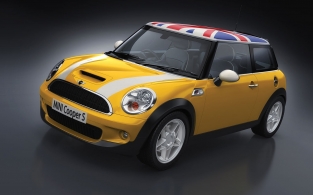 Airfix A55310 MINI COOPER S
MINI COOPER S
De Mini Hatch (gestileerd als MINI-luik, of MINI Hardtop in de VS), ook wel Mini Cooper, Mini One of simpelweg de Mini genoemd, is een driedeurs hatchback die voor het eerst werd geïntroduceerd eind 2000, met een tweede generatie gelanceerd in 2006 en een model van de derde generatie gelanceerd in 2014. Een converteerbare versie werd geïntroduceerd in 2004, de tweede generatie volgde in 2008.
De Mini Hatch was het eerste model dat door BMW werd geïntroduceerd onder het Mini-merk nadat de oorspronkelijke Mini in 2000 werd stopgezet. Het nieuwe model gebouwd door BMW is technisch niet gerelateerd aan het eerste.
De Mini wordt geproduceerd in Cowley, Oxfordshire, VK, Plant Oxford, en sinds juli 2014 bij VDL Nedcar in Born, Nederland.  De mini-convertible is sinds 2015 alleen in Nederland geassembleerd.
SET BEVAT;
MINI COOPER S
6 verschillende kleuren Humbrol verf
Humbrol lijm
penceel
Afmetingen;
Lang; 118 mm.
Breed; 59 mm.
Aantal onderdelen; 73
Humbrol verf kleur nr.'s; 11 / 21 / 33 / 53 / 69 / 130.
Schaal 1:32
Airfix A55310 
Beoordelingen ()
Airfix A55310 MINI COOPER S heeft nog geen reviews. Deel uw product ervaring en plaats een review.
Airfix A55310 MINI COOPER S
Aanbevolen artikelen:
Alternatieve artikelen: