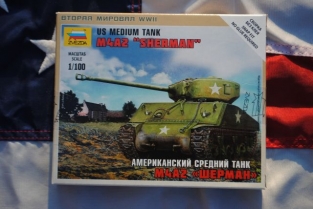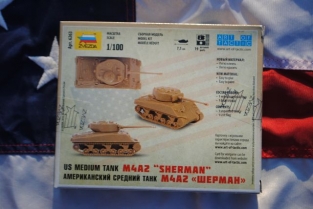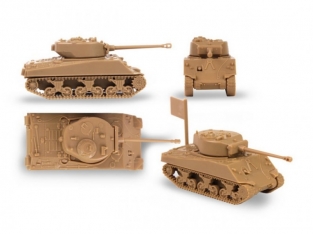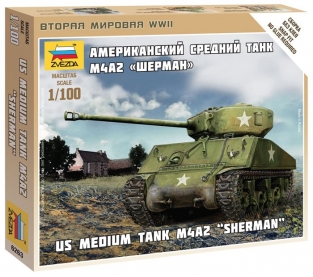 Zvezda 6263 M4A2 SHERMAN U.S. Medium Tank
M4A2 SHERMAN U.S. Medium Tank
De M4 Sherman was de belangrijkste tank die in de Verenigde Staten ontwikkeld (uit de M3) en gebouwd werd om tijdens de Tweede Wereldoorlog ingezet te worden op de verschillende oorlogsfronten.
De Sherman werd gebouwd om infanterie-eenheden te steunen tijdens hun operaties en niet om de confrontatie aan te gaan met Duitse tanks zoals de Panther, de Tiger I en de Tiger II die superieur bleken in bepantsering en vuurkracht. Het was een verschrikkelijke ervaring voor de bemanningen van Sherman-tanks om een gevecht aan te gaan met een Panther of Tiger omdat ze wisten dat zeker een of meerdere bemanningen zouden omkomen. Ze konden hun tegenstander alleen uitschakelen door het pantser aan de zij- of achterkant te doorboren in een manoeuvre met meerdere Shermans.
Ook geschikt voor het "Art of Tactic" bordspel.
Afmeting;
Aantal onderdelen; 19
Schaal 1:100
Zvezda 6263 
Beoordelingen ()
Zvezda 6263 M4A2 SHERMAN U.S. Medium Tank heeft nog geen reviews. Deel uw product ervaring en plaats een review.
Zvezda 6263 M4A2 SHERMAN U.S. Medium Tank
Aanbevolen artikelen:
Alternatieve artikelen: