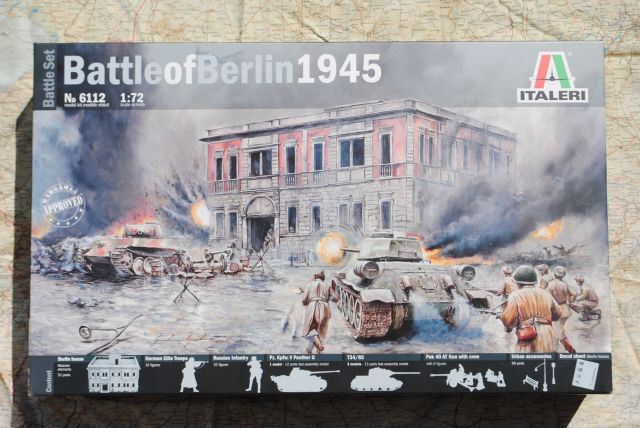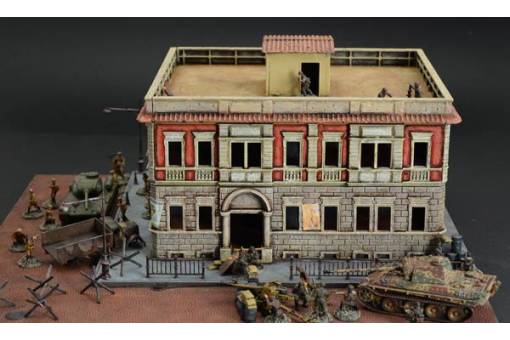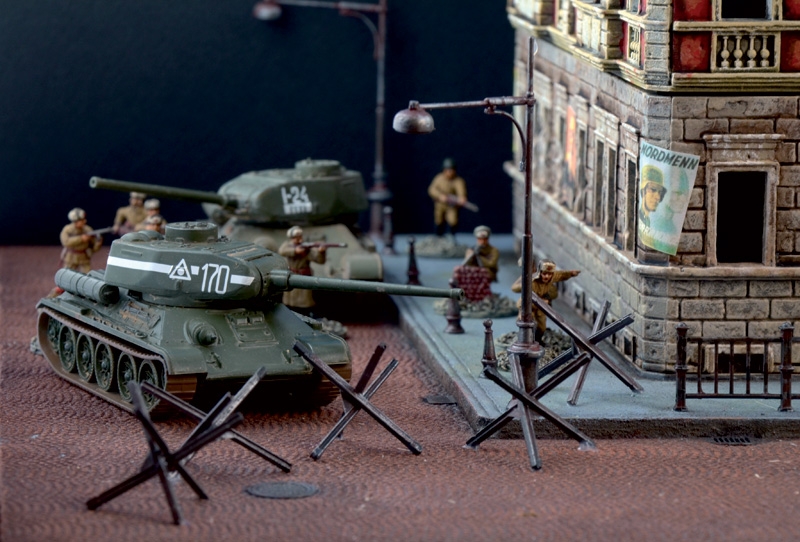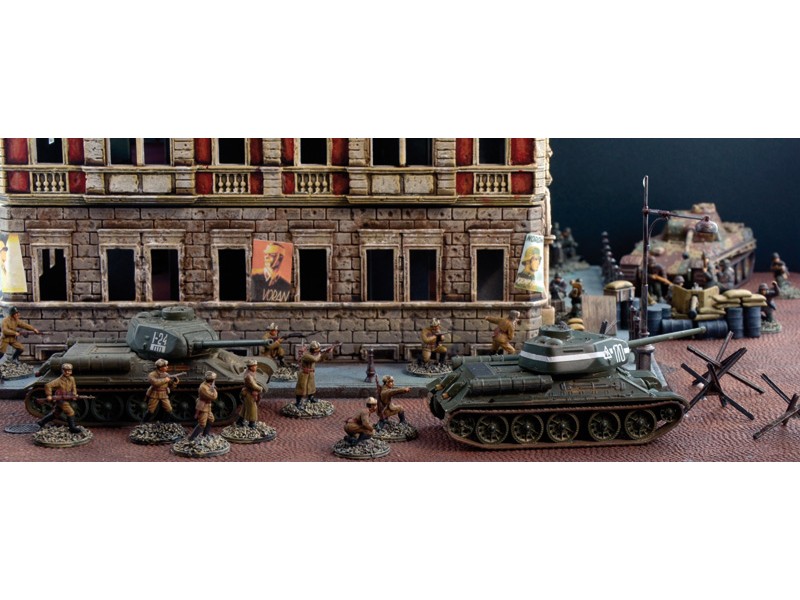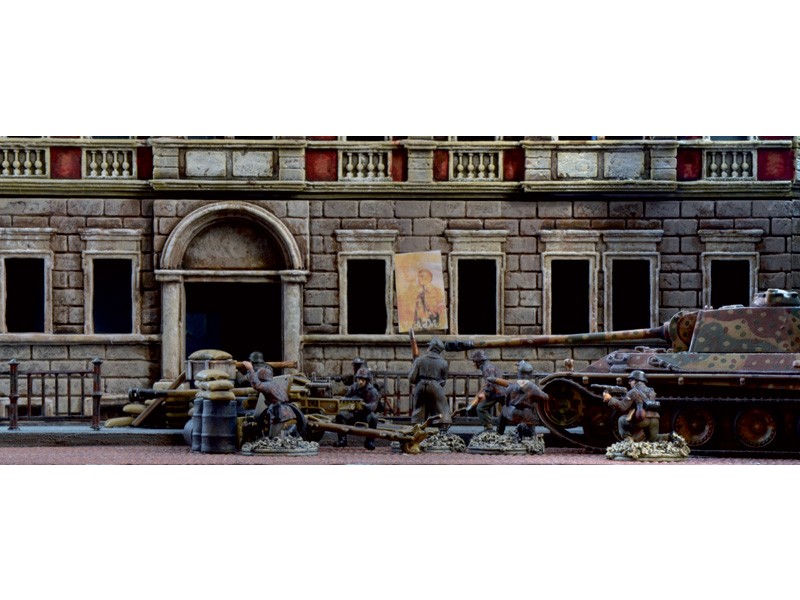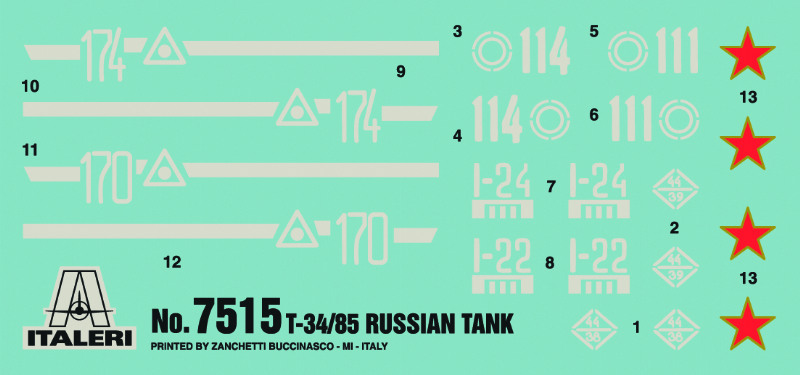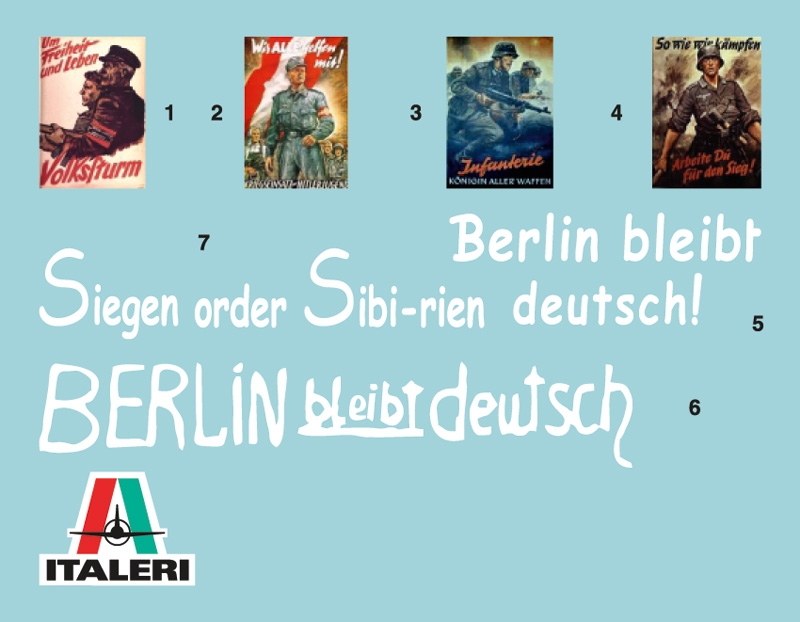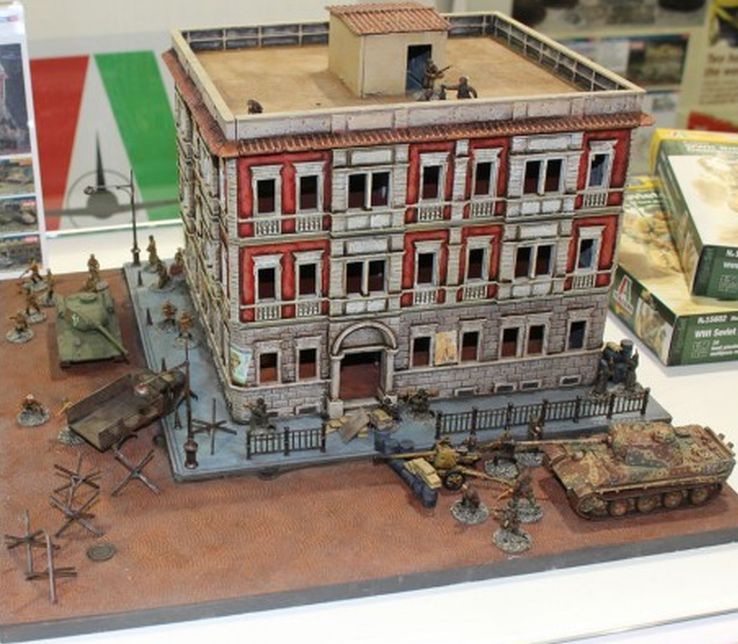 Italeri 6112 Battle of Berlin 1945
Battle of Berlin 1945
De Slag om Berlijn was de hevige strijd aan het eind van de Tweede Wereldoorlog om de Duitse hoofdstad van eind april tot begin mei 1945. Het totale aantal slachtoffers (militair en civiel) is moeilijk precies vast te stellen, maar ligt waarschijnlijk aanzienlijk boven de 200.000. Verscheidene nazikopstukken, waaronder Adolf Hitler zelf, pleegden zelfmoord. Op 2 mei 1945 gaven de laatste verdedigers van Berlijn zich over. Enkele dagen later kwam een einde aan de Tweede Wereldoorlog in Europa.
Op 29 april waren de Russen tot het centrum van Berlijn gevorderd. Terwijl Hitler trouwde met Eva Braun, verdedigde een harde kern van (buitenlandse, vooral Franse) SS'ers de kanselarij en omliggende gebouwen.
Aan het begin van de middag van 30 april zetten de Russen de aanval in op de Duitse Rijksdag. Na een hevige strijd lukte het de Russen echter niet om deze aanval door te zetten en wachtte men tot de duisternis was ingevallen. Uiteindelijk lukte het na zeer felle gevechten om één toren van het gebouw in te nemen en kort voor 23.00 uur hees Sovjetsoldaat Michail Minin een rode doek op het dak van de Rijksdag.
Set Bevat;
Berlin House - 51 onderdelen
Urban accessories
Pak 40 Anti-Tank Gun with crew - 6 figuren
Russian Infantry - 32 figuren
2X Russian T34/85 tanks
Geramn Elite Troops - 32 figuren
German Pz.Kpfw.V Panther G tank
Decals sheet
Schaal 1:72
Italeri 6112 
Beoordelingen ()
Italeri 6112 Battle of Berlin 1945 heeft nog geen reviews. Deel uw product ervaring en plaats een review.
Italeri 6112 Battle of Berlin 1945
Aanbevolen artikelen:
Alternatieve artikelen: